Construction.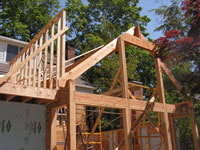 From the moment you consider a renovation to your home, you will most likely experience two conflicting emotions: excitement and apprehension. On the one hand, the prospect of greatly improving the appearance, comfort, convenience and value of your home is exciting. On the other hand, the prospect of living through the construction process, dwelling for months in a disorderly workplace, addressing rude tradesmen about the poor quality of their work, and repeatedly missing deadlines with cost overruns spiraling out of control is frightening! Too often the horrific construction process robs you of all the joy and excitement you had as you began your project.

We at Swartz Builders will help you avoid these pitfalls with our three-pronged solution to the issues of Process, Product and Price. We refer to this approach as the Swartz Advantage and it continues to produce satisfied clients year after year.



The Process…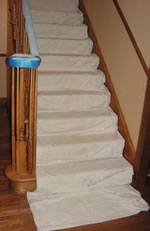 "Whether it's on the highway, or in your hallway, nobody looks forward to the construction process."

For this reason, Swartz Builders diligently seeks to differentiate ourselves in our industry by focusing in on the process of taking your home from where it is … to the eventual goal of where you want it to be. Our objective is that you are totally satisfied, not only with your final product, but also with your overall experience throughout the complete construction process. We provide you with a responsive construction team that knows how to work together to get the job done correctly, on time and within budget.

The Team
Our team of installers consists of both employees and subcontractors. We carefully select and monitor them, not only for their competence as tradesmen, but also for their character and courtesy while working interactively with you and your family. Every member of our team is required to conduct themselves in a professional manner, treating you and your home with the utmost respect. We ensure this work atmosphere by adhering to our Guiding Principles and posting and enforcing our Rules for Tradesmen.


Protection
Our tireless attention to detail is evident as we employ thorough dust containment and protective measures to safeguard your finished floors, valuable furnishings and landscaping. Over the years, we have developed the expertise to protect your home from the many different ways that items become damaged. Our methods are designed to prevent trampled shrubbery, nicked handrails and cabinetry, scratched and stained countertops, gouged hardwood floors, soiled carpet and a house permeated with drywall dust, just to name a few. We find that, in the area of protection, an ounce of prevention is worth a pound of cure!

Jobsite Organization
Many of our clients who have remained in their homes throughout their remodels have commented to us that our job organization separated us from our competitors. We strongly believe that the word "construction" is not a synonym for "chaos and disorder". At the end of each day, we throw away all construction debris, clean-up our tools and neatly stack our building materials in a safe manner. We also clean up sidewalks, streets and front yards, recognizing that we are guests in your neighborhood. In conjunction with that, we even monitor where our tradesmen park, so as not to frustrate your neighbors. It is our desire that each of our jobsites reflect our attention to detail in every way.

Selections


During the construction process, most homeowners become overwhelmed with the daunting task of selecting materials. We simplify this procedure by providing you with a selection sheet that breaks down the decisions you need to make into a manageable step by step process. We list these selections chronologically, which keeps the project moving in an orderly, sequential manner and gives you the proper amount of time required to address each decision. We also provide you with a list of reputable suppliers for any of the items that you will need to select. At the end of your project, your selection sheet becomes a record of materials purchased for future warranty and service purposes.



Communication


It's potentially one of the most frustrating aspects of your project. We are committed to being just as accessible after the contract is signed as we were before. Our team approach requires accessibility and transparency. We answer your phone calls and reply to your e-mails and text messages. At Swartz Builders, not returning a client's inquiry in a timely manner is not an option. In conjunction with that, we keep you well informed of our day to day schedule.

The Product…
"Reputation is what you need to get a job; integrity is what you need to keep it."

Because of our strong commitment to customer satisfaction at every level, we have developed a reputation as a premier remodeler in southeast Michigan. As a result, our business is built upon referrals from satisfied clients.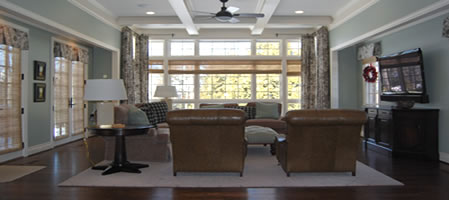 Our integrity is your guarantee of getting a quality product. There are those who are willing to cut corners in order to achieve a higher profit margin. We at Swartz Builders believe that our integrity should be evident in everything we do. We are not willing to compromise the quality of the product we produce for a short term gain. With that in mind, we take great pride in the workmanship of any task we set out to perform. The benefit of our carefully selected tradesman can be seen in their beautiful craftsmanship. We invite you to browse our Portfolio of Services for a sampling of our work. We also provide our potential customers with a long list of repeat clients.



The Price…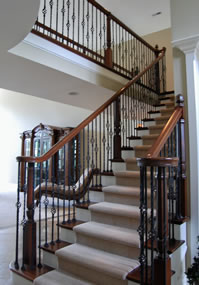 "Price and value are not the same. Price is what you pay; value is what you get."

Because of our careful attention to all of the details pertaining to your job, we're definitely not the "cheapest guy in town". From our inception, we deliberately chose to leave that distinction for some other company.

Our approach to the price of every job is always driven by two overriding principles: quality and value. Our goal is to provide you with the highest quality product at the most competitive price. We team together with our experienced network of suppliers and installers to meet that objective.

Without a doubt, the old adage, "You get what you pay for…" is never more applicable than when it comes to a home remodeling project. Sadly, for many people, they realize that fact once the project is already underway, and they are constantly reminded of it long after the project is completed. Our clients consistently express their satisfaction with the price that they have paid for the clear value they have received throughout the duration of their project.

At Swartz Builders, we take pride in every facet of what we do, and we invest the time required to exceed your expectations.